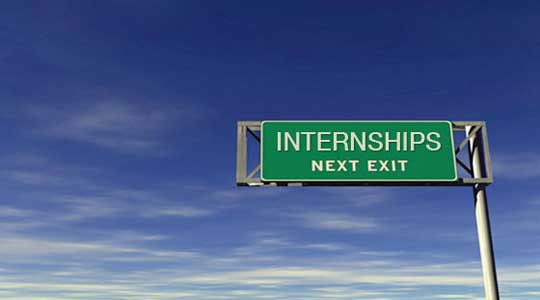 CTM is looking for an intern to support its Promotion & Marketing departments for the CTM 2017 festival for a mandate to be specified somewhere between October 2016 and March 2017. Applications can be sent until 30 June. Due to the fact that the internship requires a strong command of German, the following announcement is provided in German only.
CTM – Festival for Adventurous Music and Art sucht eine/n Praktikant/in für ein vielfältiges Tätigkeitsspektrum im Hauptbereich Communications/Promotion im Hinblick auf die Festivalausgabe CTM 2017, die vom 27.1. – 5.2.2017 in Berlin stattfinden wird.
Das jährlich stattfindende CTM Festival präsentiert einen umfassenden Überblick herausragender, aktueller internationaler Produktionen elektronischer und experimenteller Musik in einer Mischung aus Konzerten, Live-Performances und Club-Veranstaltungen. Ein Rahmenprogramm aus Diskussionsrunden, Workshops, Präsentationen, Videoscreenings und Kunstinstallationen widmet sich technologischen, gesellschaftlichen und künstlerischen Fragestellungen innerhalb der Musikkultur. CTM beschäftigt sich schwerpunktmäßig mit den künstlerischen Aspekten aktueller Musikproduktion, sowie mit der gesellschaftlichen Rolle von Musik im Kontext der elektronischen und digitalen Kultur.
Wir sind ein nettes, aufgeschlossenes Team, was, abseits des Kernteams, speziell zur Arbeit am Festival zusammenkommt. Wir würden uns über Bewerber freuen, die sich uns für den Zeitraum der Festivalproduktion anschließen möchten, sich einbringen wollen und Lust darauf haben in guter Zusammenarbeit ein tolles Festival auf die Beine zu stellen.
Recherche von teilnehmer- und themenbezogenen Hintergrundinformationen
Onlineredaktion (Homepage): Betreuung, Aktualisierung und Einpflegen von Inhalten
Unterstützung Öffentlichkeitsarbeit (Werbematerialien, Merchandising, lokale Promotion von Teilevents im Rahmen von CTM)
Assistenz in der Koordination von lokalen und europaweiten Promotion-aktivitäten
Lektorat und Korrektorat von Newsletter, Presse- und Promotexten
Unterstützung Marketing & Sponsorships (Sponsor management, Merchandising, Anzeigenakquise für das CTM Magazin)
Koordinierung des Networking Events "Vorspiel" (CTM in Zusammenarbeit mit der transmediale) und des "Research Networking Day"
Erstellen eines Pressespiegels uvm.
Sehr gute Sprachkenntnisse in Deutsch und Englisch
Interesse und Spaß an der Arbeit mit Texten
Gute Kenntnisse von Office (insbesondere Word, Excel) und Internetrecherche
Strukturiertes Arbeiten mit viel Aufmerksamkeit auf Details
Flexibilität und Bereitschaft zum Teamwork
Interesse und grundlegende Kenntnisse im Bereich zeitgenössischer Musik, Medien- und Bildender Kunst.
Andere nützliche Qualifikationen (fakultativ)
Basiskenntnisse von HTML, Photoshop, InDesign und Audio-Software sind von Vorteil
Erste Erfahrungen mit einem Content Management System
Erste Erfahrungen im Bereich der Kultur, Musik, Medien und/oder Kunst.
Vertiefende Kenntnisse redaktioneller Arbeit, z.B. Verfassen und Redigieren von Textmaterialien für diverse Bereiche der Kommunikation (Web, Katalog, Presse) zu erlangen
Einblicke in den Bereich Marketing zu erlangen
Einen Einblick in die Produktionsabläufe eines Festivals zu bekommen
Austausch und Kontakt mit internationalen Künstlern und Künstlerinnen, Agenten und Labels.
Pflichtpraktikum: Das Praktikum richtet sich an Personen, die ein studienbegleitendes Praktikum absolvieren.
Tätigkeitsdauer: 3-6 Monate. Variabel im Zeitraum zwischen 17. Oktober 2016 bis 31. März 2017, der gewählte Zeitraum sollte sich mit dem Festivalzeitraum überschneiden.
Ort: Unser Büro befindet sich im Acud Haus in Berlin-Mitte; während des Festivals baut das Team an den verschiedenen Spielorten temporäre Büros auf.
Vergütung: Es wird eine monatliche Vergütung von 150 € bezahlt. Der Arbeitsaufwand beträgt im Schnitt 4 Tage die Woche.
Bewerbungsende ist der 30. Juni 2016.
Bewerbungen bitte per Email an internship@remove-this.ctm-festival.de