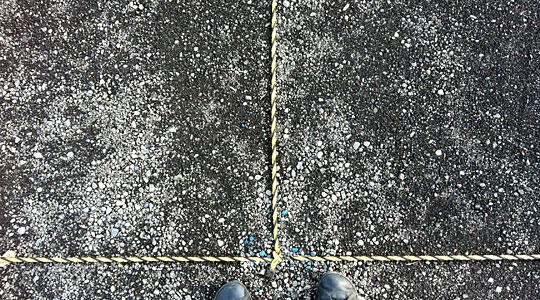 Media archaeology is an academic method, but also an artistic practice and material inquiry. Playful, ironic aesthetics and critically historical approaches to media cultures and their technologies is gaining increased attention. We live in an archive of the media technological storage and of regurgitation of bygone times — such a situation requires artistic reactions and interventions.
The late afternoon workshop is led/facilitated by two key practitioners of this recent movement and organised in collaboration with CTM and transmediale. It forms a complement to ongoing practice and research at IXDM (Institute of Experimental Design and Media Cultures) / Critical Media Lab Basel (which includes the transmediale event Three Questions on Media Criticality. A Critical Media Salon, also on Sunday, February 1st).
Presentations and discussions of media archaeological projects in reference to the festival themes of both transmediale (Capture All) and CTM (Un Tune) as well as artist presentations are planned. The workshop is mainly aimed at young and/or emerging researchers/ artists and is also open to the general public.
We are seeking interested participants to join us in a public afternoon workshop at transmediale/ CTM Festival in Berlin, on 1 February 2015 from 17:00 – 19:00, at Haus der Kulturen der Welt. Selected participants (8-12) will have the opportunity to present, share, and discuss their work with researchers, artists, and theorists from a number of diverse contexts working in the field of media archaeology as an artistic practice.
Participation is free. Selected participants are responsible for their travel and accommodation. To apply, please send a statement of interest and links to previous works via → E-mail.
Application deadline: 18 January 2015.
The participant selection will be made on an ongoing basis, first-come-first served! Those not selected are still invited to drop in along with the general public.
Shintaro Miyazaki is a researcher and lecturer at the University of Applied Sciences and Arts Northwestern Switzerland, within the Academy of Art and Design, Institute of Experimental Design and Media Cultures in Basel. He studied Media Studies, Musicology, and Philosophy at the University of Basel and completed his Ph.D. on the media archaeology of computation and algorhythmics at Humboldt-University of Berlin in 2012 (under Wolfgang Ernst). Miyazaki has held fellowships at Akademie Schloss Solitude, Stuttgart (composition) and at the National University of Singapore, as well as lectureships at Humboldt-University Berlin, Kunsthochschule Berlin-Weißensee, the University of Basel, and the Basel School of Design. Shintaro was also a member of Laptoporchester Berlin – Endliche Automaten.
Jamie Allen is interested in how creative uses of technology can teach us about who we are as individuals, cultures, and societies. Born in Canada and working primarily between New York, the UK, Copenhagen, and now Basel, Jamie has been involved with emerging technologies as a designer, researcher, artist, and teacher for over 12 years. He likes to make things with his head and hands – investigations into the material systems of media, electricity, and information as artwork, design projects, and practice-based research. His work has been exhibited internationally, from Eyebeam in NYC, to the Foundation for Art and Creative Technology in Liverpool and SIGGRAPH Asia in Yokohama, Japan.