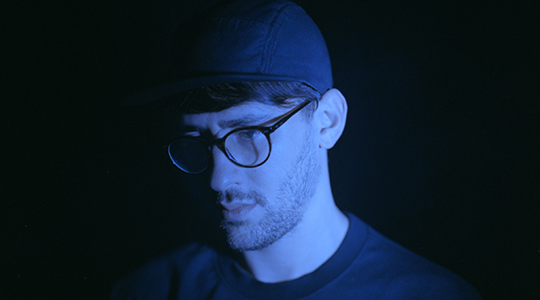 TSVI is the contemporary club hero who known for energetic blends of hard drum, UK funky, tarraxo, and other infectious sounds. With hard-hitting releases behind him, such as the Set You Free EP and an ambitious selection of bootlegs, he recently released his debut album, Inner Worlds.

Arriving via Nervous Horizon, the label that TSVI co-runs, Inner Worlds sees the producer look inwards to examine spirituality. Growing up in a family practicing Hinduism, TSVI was also exposed to Middle Eastern music and Sufi ideologies via his partner. His productions gradually took on elements of bellydance music, in addition to influences from dancehall and trance. Influenced by transcendental Sufi practices, Inner Worlds is an introspective journey through meditation and self-discovery. His signature "[c]lub-wrecking drum tracks" are "sharpened like a knife's edge." (Resident Advisor)
Alongside Wallwork, TSVI runs Nervous Horizon, the London label that has shared gqom from Da Soul Boyz; US rap-influenced, club-ready productions from Lokane; and the funky-meets-house strain of club music from Dj Missdevana.
Highly sought after, TSVI has played internationally, at venues including Shenzhen's OIL, Seoul's Cakeshop, London's Fabric, and New York's Sunnyvale.