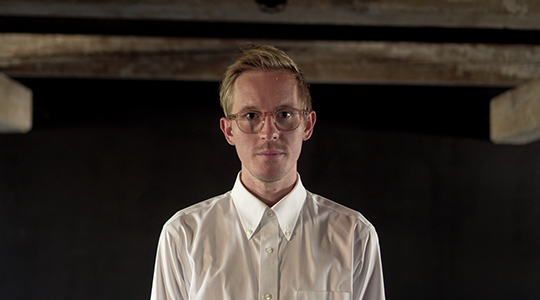 Tiernan Cross is a composer, sound artist, and researcher based in Sydney, Australia. As the current recipient of the University of Sydney's Eleanor Dunne Scholarship, Tiernan is completing postgraduate research at the Sydney Conservatorium of Music, focusing on neurological conditioning, composition, and post-biological sound aesthetics.

His research and compositional practice questions the relationships between the evolution of perceptual encounters and the ways in which we as humans neurologically process complex combinations of sound in mixed-reality environments. Classically trained through the Australian Film, Television & Radio School's postgraduate program and the Sydney School of Architecture, Cross' works have been exhibited and performed in China, France, Belgium, Spain, Montreal, USA, Australia, Germany and Japan.
For CTM 2019, Cross will be presenting Schema, a fixed-media sound composition designed specifically in 4DSOUND. The works thematically frames the nexus of consciousness between human and object in the post-biological world, exploring sonic relationships between self, nature, and technology. This work questions the boundaries of our immediate sound realities within the telematic age we currently live in, and how obscure combinations of sound and the intricate spatialization of such sounds can develop new modes of listening experiences and enhance auditory perception.