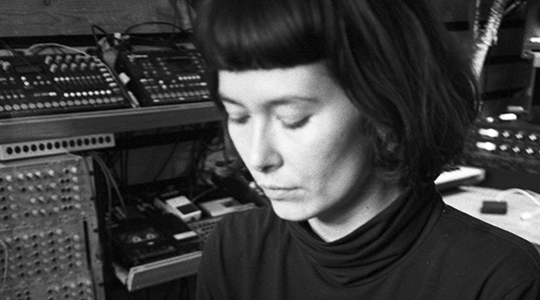 Sofie Birch is a Copenhagen based sound artist and composer. Her primary techniques of exploration include improvisation, voice experiments, and analogue synthesis, which she uses to create considered, soothing ambient soundscapes.

Alongside scoring animated film, her two solo releases, Sketchy Community and Doldreams, demonstrate a dreamy, light-hearted approach to music making, reflecting equally on the solemnity of the real world as the introspection of one's own thoughts.
Birch studied Sound and Communication at Denmark's Sonic College between 2012 and 2015, and has been creating scores and soundtracks for installations, animated films, and art projects ever since. She began releasing solo works first through Onmyodo Cassette's World's Ambient compilation with the piece "Horizontal Dreaming". Since, she has worked with Danish label Infinite Waves for her two solo albums. Reminiscent of Madelyn Merkey, Laraaji, and other ambient luminaries, Birch's Doldreams was described by independent blog Beach Sloth as "the perfect intersection of the experimental and the emotional, showing Birch's work to possess incredible range."
Sofie Birch regularly works with filmmakers and animators, creating visuals for much of her solo compositions, either for album art or as videos. As part of the compilation Islands In The Stream, released on ØEN Records, Birch worked with Pernille Kjaer for the audio and video piece Obscure Destinations. Using absolute film as an inspiration, Kjaer and Birch's blissful audiovisual output has become a regular collaborative partnership. Beyond her solo work Birch explores interdisciplinary work through two agencies, F360 and Pomfrit Sound Works.