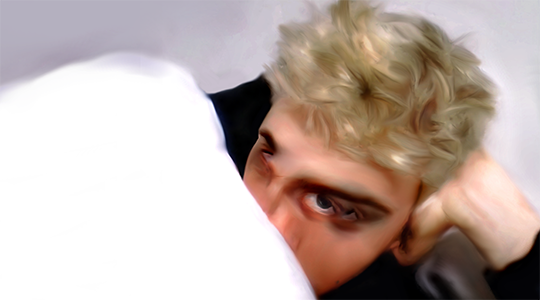 Known for a ferocious production style and an affinity for dark humour, Kai Whiston is a young producer hailing from Dorset, UK. He has released music on Big Dada and TAR, and his productions amalgamate the hardest sounds from dubstep, grime, and bassline with mangled, frenzied percussion.

Whiston first started exploring music production at age 12, learning from a plethora of online tutorials. He started out by remixing computer game soundtracks, though his first breakthroughs came after IGLOOGHOST encouraged him to start sharing his music with others. Shortly after, his debut EP Houndstooth (2016) was released by TAR, and it garnered support from influential tastemakers such as Mary Anne Hobbs.
In 2017, Whiston contributed to Humans Become Machines, a mixtape by Taiwanese rapper Aristophanes. That year also saw the release of his second EP, Fissure Price, via Big Dada. Aggressive and unrelenting, the record is arranged meticulously, yet always manages to maintain the producer's signature silly, playful voice. Fissure Price features artwork by Sam Rolfes, and a contribution from South London MC BUCHANAN.
The 19-year old dropped his debut full-length, Kai Whiston Bitch, this past November. Its singular brand of maximalist pastiche tears fragments from the work of Arca, Hudson Mohawke, Timbaland, and more. In his own words, Whiston calls the album his "voice of self indulgence […] Being a dickhead has never felt so romantic."