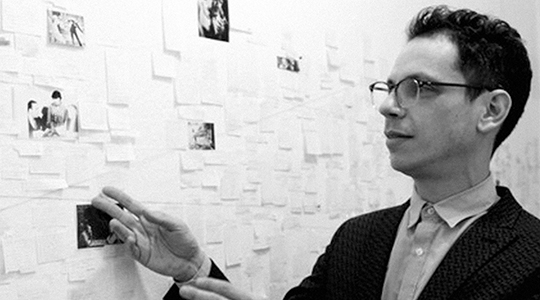 Craig Schuftan is an author, broadcaster and teacher from Sydney, Australia, currently living in Berlin. Schuftan has authored three books on music and cultural history, including Hey! Nietzsche! Leave Them Kids Alone! (2009), and Entertain Us! The Rise and Fall of Alternative Rock in the 90s (2012).
His essay "Alternative Nation" was included in the Hamburger Bahnhof Museum for Contemporary Art's Black Mountain College: An Interdisciplinary Experiment (2014). As a radio producer, he's created hundreds of music documentaries, programs, sketches, and sounds for Australia's national youth broadcaster, triple j; won an Australian Recording Industry Award (ARIA) for his production work on the 2010 album The Blow Parade; and more recently, created the music and sound design for BBC Radio 4's The Walking Tour with Joseph Morpurgo (2017) and Sam Simmons is Not a People Person (2016).
He has taught cultural history and theories of communication at the Hochschule Macromedia (Berlin and Hamburg), The Node Center for Curatorial Studies (Berlin), FH Kufstein, the University of Groningen (NL), The Academy for Pop Culture (NL), and presented the popular course How to Have Better Conversations at The School of Life Berlin from 2016 – 2018.
Schuftan is currently leading the Loop Program Team at Ableton and makes oddball disco music with his band, Ducks!, whose third album, Things That Were Lost, will be released in March 2019.