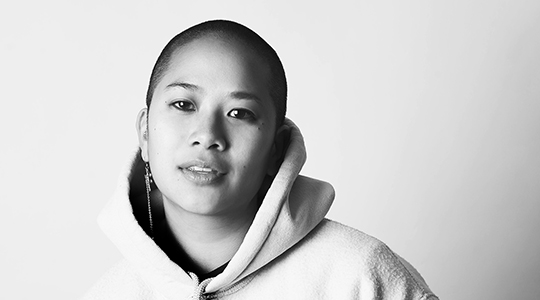 Christine McCharen-Tran is a co-founder of Discwoman, a NYC-based collective and booking agencyshowcasing femme-identified DJs and producers.
She is the executive and creative producer for the runway experiences of CFDA body-positive avant-garde brand Chromat and loves pushing boundaries in audience experiences through art exhibitions, live-art performances, panel discussions, and music festivals. She has been profiled in The New York Times, Forbes, Rolling Stone, NPR, DAZED, i-D, Paper Magazine, Huffington Post, FADER, VICE, and was recognized in Forbes 30 Under 30 for her initiatives in music.
Discwoman started in 2014 as a two-day showcase in September 2014 at Bossa Nova Civic Club in Brooklyn. Four years later, Discwoman has become a talent agency, platform, amplifying tool, and family, having produced and curated events in more than 20 cities around the world, and working with over 300 DJs and producers.