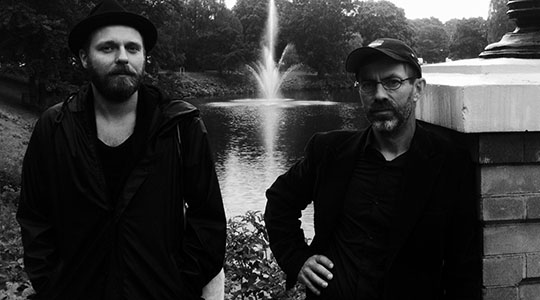 Ambátt is a collaboration between artists Pan Thorarensen and Thorkell Atlason, also known as two-thirds of electronic music trio Stereo Hypnosis. In 2016, they released their debut album, Flugufen.

The record threads delicate ambience into fluid, warbling textures, and features trumpet playing from Sebastian Studnitzky and vocals by Katrina Mogensen. Flugufen explores and pushes the boundaries of various genres, experimenting with structure and form. With tracks named after lost and forgotten spaces throughout Iceland, Flugufen recalls hazy memories and fading stories.
Thorkell has been involved in music from a young age. With a background in classical guitar, he has worked as a composer and electronic musician for years, and his works have been performed internationally.
Pan has made Icelandic music history with his expansive discography. Over the last 12 years, he released a series of albums and side projects that have cemented his reputation as one of the country's foremost musicians. An active contributor to the local music scene, he has catalysed plenty of activity, such as with festival Extreme Chill, which has brought both local and international electronic music fans to Iceland.