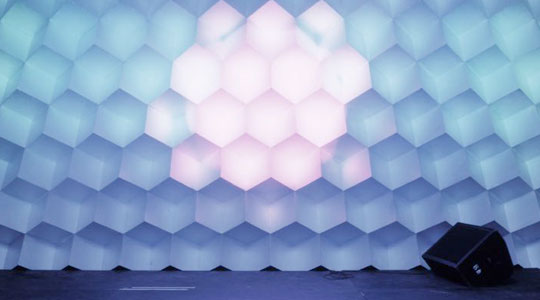 This afternoon provides a chance to learn about and exchange with curators, organisations and artists involved in the independent music festival scene. Joining an array of festival representatives are teams from two international networks in which CTM is involved in – Sound Heterogeneous Art and Performance in Europe (SHAPE platform) and the European Network for Contemporary Audiovisual Creation (ENCAC), both co-funded by the Creative Europe programme of the European Union.

Representatives from these festivals and networks will give an overview of their activities in short, 10-minute presentations, with time to personally meet and chat with these representatives afterwards.
Dragos Rusu (Festival Director, and Editor of The Attic magazine)
The first edition of the Outernational Days took place 1-3 July 2016 in Bucharest, Romania. Outernational is a relatively new term used in musicology and it refers to contemporary musical genres particular to peripheral cultures that do not identify with western norms.
Outernational is situated at the opposite end of International; it works with its own unique ways of making itself popular, not through mass media but rather by being discovered and brought to light by passionate people. The Outernational Days aim at providing a fresh, contemporary perspective on the anthropology of Outernational music and to open the road to an inclusive society through the benefits of music. The project was born out of a cultural need of exploring a very wide musical specter, to which the Romanian audience has lacked access until now.
Mike Pony (Artistic Director)
Submerge is a hybrid arts and music festival, which brings together a pioneering mix of audiovisual arts, electronic music and live performance. The first edition took place from 18th and 20th November 2016 throughout an array of unusual venues in Bristol; from an 18th century church to a former mortuary.

Submerge Festival aims to blur the boundaries between live art and music, creating the potential for crossover between both forms. Each event in the festival is curated to deliver a diverse and visceral mix of live art and music. Many events are presented in found spaces outside of institutions, providing pathways for people to step from their familiar environment (club, gig or theatre) into something new.

Submerge Festival prides itself on working with artists who are rarely seen in the Southwest, and on presenting local artists alongside renowned international artists. The festival is curated as a continuous journey for audiences, loosely inspired by narratives in dystopian literature.