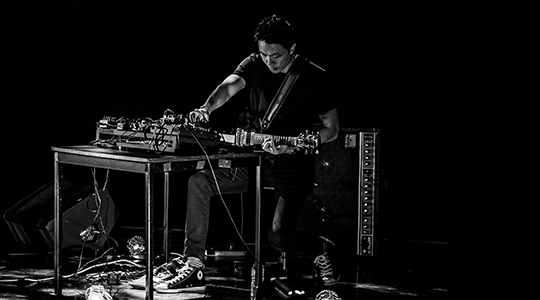 Singapore-based Yuen Chee Wai is a musician, improvisor, and curator. He plays in the bands The Observatory (Singapore) and FEN (with Otomo Yoshihide, Ryu Hankil and Yan Jun), and co-curates Asian Meeting Festival, Playfreely, BlackKaji, and Nusasonic.

Often inspired by ideas drawn from philosophical and literary texts, in addition to perspectives glimpsed through the filmic eye and photographic lens, Yuen's stylistic oeuvre in improvised music is marked by internalized reflections on memory and loss, invisibility, and indeterminacy.
In 2008, he teamed with Otomo Yoshihide (Japan), Ryu Hankil (South Korea), and Yan Jun (China) to form FEN (Far East Network). Since its inception in 2014, Yuen is also part of ENSEMBLES ASIA as Project Director for Asian Music Network, for which he co-curates the annual Asian Meeting Festival (AMF) in Japan.
He is also a member of the avant-rock band The Observatory (Singapore), with whom he plays guitar, synth, and electronics. With 11 albums under their belt, the band has also conceived a vanguard of initiatives such as the annual Playfreely festival, and the monthly BlackKaji series, which give artists new creative avenues for performing and working together."