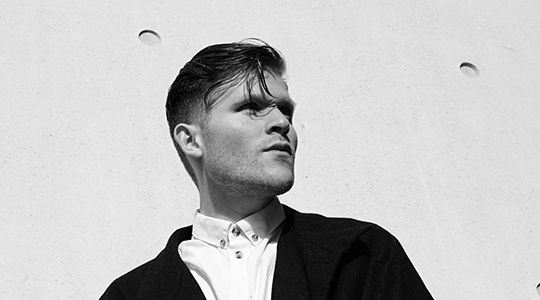 Yair Elazar Glotman is a Berlin-based sound artist, composer, and producer. A classically-trained double bassist, his work often focuses on electro-acoustic composition and sound installations. He is also known as Ketev and Blessed Initiative.

Glotman's techno-infused Ketev project debuted on Opal Tapes in 2014. With haunting sound design thrust into uncomfortably slow techno structures, Ketev displays a penchant for sonic drama and impact. The record was later followed by I Know No Weekend, an album that takes its name from a Joseph Beuys piece, shared via Portals Editions. "With a persistent, thunderous bass and meticulous arrangements, the album is, like a Beuys piece, also thoughtful and deliberate, but moreover arresting from the start." (The Quietus)
With his Blessed Initiative project, Glotman continues pursuing sonic drama via navigating dichotomies. Exploring dissonance, and coexisting highs and lows, Blessed Initiative explores fleeing moments of equilibrium and "blends insectoid sound design and shimmering ambience." (FACT) Glotman is also active as a composer for film, and has worked with James Ginzburg of Emptyset and with Mats Erlandsson.
For CTM 2019, Glotman and Erlandsson appear together, reinterpreting their latest work together for the MONOM 4DSOUND system. Following the release of Negative Chambers, Glotman and Erlandsson reconvened to compose a long-form work using electronically treated zithers and harmoniums in combination with extensive tape manipulation. The pair will present the latest iteration of this work with a small chamber ensemble consisting of Lucy Railton, Liam Byrne, Hilary Jeffrey, and Simon Goff.