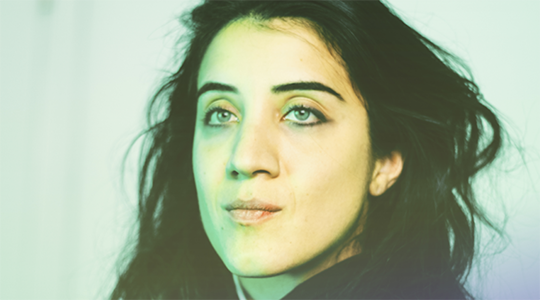 Vivian Caccuri uses sound as the vehicle to cross experiments in sensory perception with issues related to history and social conditioning. Through objects, installations, and performances, her pieces create situations that disorient everyday experience and, by extension, disrupt meanings and narratives seemingly as ingrained as the cognitive structure itself.

Caccuri was raised in a musical family. While at college she began working with performance and playing instruments in addition to thinking about the philosophical side of music, leading her to her current research and artistic practice. In 2012 while at Princeton University, she wrote her first book, Music Is What I Make, which discussed the dialogue between art and music in contemporary Brazil. The book received the Funarte Prize of Critical Production in Music in 2013.

Central to Caccuri's practice is the need to interrogate social structures and notions of freedom. In an interview for PIPA Caccuri states: "I think we are living in urgent times, all efforts matter, so I am interested in matters/marginalized forms, taboos, and the reinvention of the concrete reality that is indeed going to find interlocutors. My works begin with recognizable elements, for example, mosquitoes, the Catholic Church, automotive sounds, Gospel music, psychic reading, a deep sound, a corrupt contractor, etc. This interlocutor may or may not identify with the way I express myself, or with the place from which I leave/speak; now, that's a different problem."

Throughout her career, she has collaborated with several musicians such as Arto Lindsay, Gilberto Gil, Fausto Fawcett, and Wanlov; and she recently released her first musical project, Homa. Her sound works and compositions have been broadcasted in radio stations such as Resonance FM (London), Kunstradio (Vienna), and Rádio Mirabilis (Rio de Janeiro).