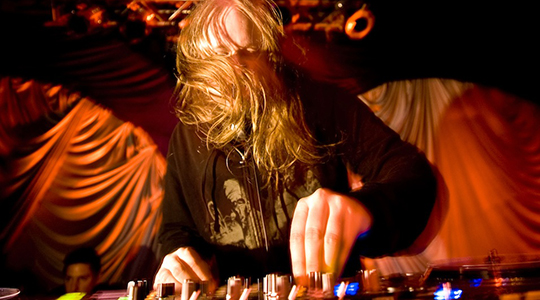 Aaron Funk, the Winnipeg-based artist who is better known by his alias Venetian Snares, is a genre-evading producer who has left a major imprint on experimental electronic music for the past twenty years. Although credited with pioneering breakcore, Venetian Snares explores a whole array of unpredictable moods.

In the 1990s, Funk self-released several tapes, experimenting firstly with ghetto blasters, then outdated desktop computers—most notably the Amiga 500. The turn of the century was marked with his acquaintance with Mike Paradinas (aka u-ziq and Planet Mu label head), with whom Venetian Snares would establish a lasting relationship. Funk went on to produce six records for Planet Mu from 2001 to 2004, before releasing his landmark album Rossz Csillag Alatt Született in 2005. Featuring several classical music samples, from composers such as Bela Bartok and Reszo Seress, Rossz Csillag Alatt Született imagines Funk as a pigeon flying into Budapest's Royal Palace and was met with critical acclaim. Tiny Mix Tapes praised it as an "uncouth beauty that is at once sublime, timeless, cinematic, sporadic, and moving from start to finish."
From then on, Funk began to navigate towards more classical sounds—most notably on 2007's introspective My Downfall (Original Soundtrack). Funk returned to more electronic and computer based music with 2015's Thank You For Your Consideration, a response to the financial support from his fans when he was in difficulty. His most recent albums Traditional Synthesizer Music (2016) and She Began To Cry Tears Of Blood Which Became Little Brick Houses When They Hit The Ground (2018) were released by Planet Mu and self-released respectively.
Live Venetian Snares sets create mind-bending rhythmic patterns. They favour odd time signatures, turning the notorious Amen break inside out, and singing forlorn and unerring ballads on top. Venetian Snares is always undeniably danceable and unpredictable.