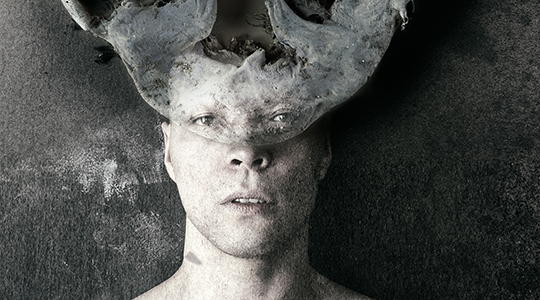 Valentin Tszin is a Russian-born artist and dance researcher based in Berlin. His method draws on the forms and fundamental principles of dramatic theatre, taekwondo, butoh, and throat singing. Tszin's body of work varies greatly in scale; he works across a contrasting range of formats, from ascetic solos to intricate group concepts. His projects have been presented to diverse audiences internationally.

Central to Tszin's work is interdisciplinary dialogue, having recently worked with various techno producers. Beyond dance, he has been commissioned to produce works for a wide variety of contexts, from architecture (having inaugurated a Zaha Hadid-designed building with an original piece), to film, contemporary art, and new media. Through this unique hybridized approach, he attempts to push the boundaries of the body and mind, whether his own, his dancers', or his audience's.
Valentin Tszin regularly conducts international master classes to explore with his students the process of collective creation. The idea that one's perceptions of reality are malleable through the alteration of one's physical body and state of mind is one that is axial to his method, and one that he furthermore believes is capable of changing the way people create art and interact with the world on a larger scale.
Along with techno producer Dasha Rush and visual artist Stanislav Glazov, Valentin Tszin will present Les Territoires Éphémères, an audiovisual piece that explores inconsistencies in memory and perception across generative imagery, movement, and abstract poetry.