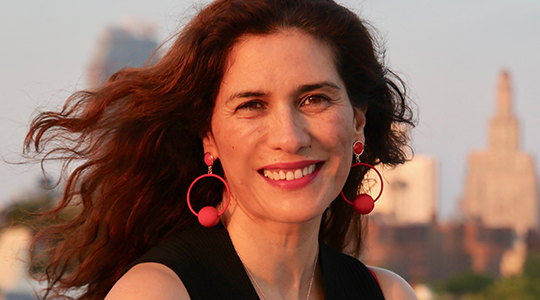 Ursula has worked in the media industry for more than 17 years. She began her career as a journalist at the Reuters news agency, the El País newspaper and Localia TV channel in Spain, and until recently did media outreach for El País.

Currently Ursula is Civil's Regional Lead for Latin America and Europe, building news partnerships and expanding the project's community of journalists.

Previously Ursula served as director of communications of Casa Sefarad, a cultural institution tied to the Spanish Ministry of Foreign Affairs. While there, she organized journalist encounters and co-produced a documentary with Sony Music Spain about Israeli and Palestinian youth in Israel. Ursula also co-directed TV programs for syndication under the aegis of Prisa Communication Group.
For the past five years Ursula has been immersed in the blockchain industry; she launched the first 'Blockchain and journalism' event in Madrid with the support of Hyperledger, BBVA bank, and the European Centre for Press and Media Freedom. Ursula discovered blockchain when she attended a meetup in Phoenix five years ago while pregnant with her son. She's based in Madrid, Spain.