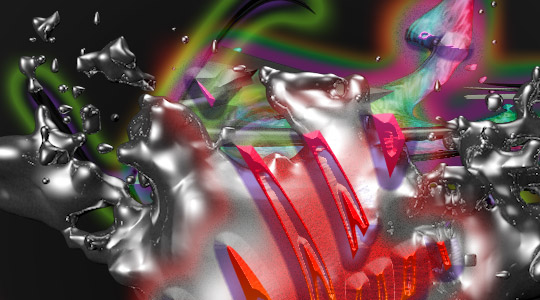 Tabita Rezaire is a video artist-researcher-healer based in Cayenne, French Guyana, with part of her heart in Johannesburg, South Africa. She uses arts and sciences as healing technologies to serve the shift towards heart consciousness.

Self-described as "infinity incarnated as an agent of healing," Rezaire and her work call on us to resist, reconnect with, and nourish the soul.
Born in 1989 in Paris, France, Rezaire's practice explores decolonial healing through the politics of technology. Navigating architectures of power—both online and offline—her works tackle the pervasive matrix of coloniality and its effects on identity, technology, sexuality, health, and spirituality. Disseminating light, her digital healing activism offers substitute readings decentering occidental authority, hoping to assist in the "dismantling [of] our white-supremacist-patriarchal-cis-hetero-globalized world screen", according to Rezaire.
Artsy declared her among the 10 International Black artists to watch in 2016, and True Africa among the top 100 innovators and opinion makers on the continent in 2015. Rezaire has shown her work internationally, at the Berlin Biennale, Tate Modern London, Museum of Modern Art Paris, MoCADA NY, and The Broad LA. She has presented her work on numerous panels taking place at Het Nieuwe Institut Rotterdam, Royal Academy The Hague, Kunsthalle Bern, National Gallery Harare, Cairotronica, and Fakugezi Digital Art Africa Johannesburg. Rezaire has curated screenings at the Institute of Contemporary Art London, led technology and 'booty politics' workshops worldwide, and has had her writings published by Cambridge Scholars.