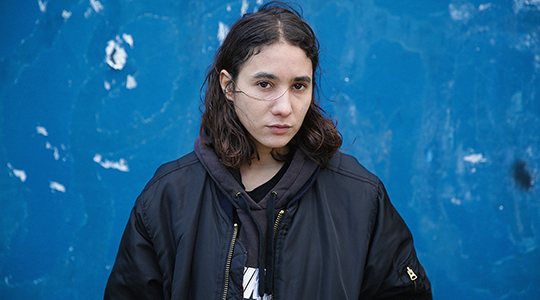 Guaranteed to deliver both rave and romance is Sentimental Rave, the Parisian DJ whose sets charge through techno and gabber. The self-taught DJ, producer, and photographer's work straddles vicious percussion, and an introspective sensitivity.

Sentimental Rave's output is hard to pin down – as heard on the alien-rap-turned-techno of "FVCK UP" and the feminist gabber of "BECAUSE I'M FEMALE", both from her first EP, I JUST WOKE UP. Single "Don't want to be cool" pairs overdriven kicks with coy synth stabs and demonic, warped vocals. Sentimental Rave also contributed gabber-tinged stomper "Misery of the world can't stop us" to Intruder Alert's Larum compilation.
Having contributed mixes to i-D France, SIREN London, Edyfis, and Boiler Room, Sentimental Rave has made a name for herself across the contemporary rave circuit. Delivering on the promise made by her moniker, she can be found sprinting across tunes from Umfang, The Darkraver, and Paul Birken, among others.
Sentimental Rave has DJ'd across Europe, in cities such as Paris, Berlin, London, and Prague. She holds her own alongside techno heavyweights including Paula Temple and Perc.