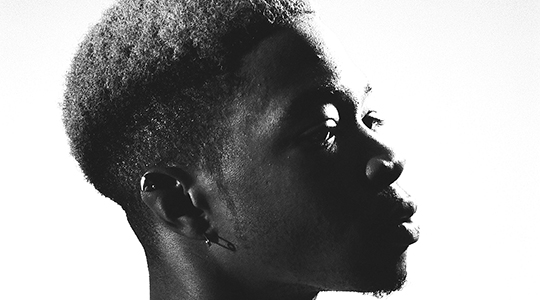 Hailing from their native New York, quest?onmarc is an enigmatic producer, DJ, and part of the Qween Beat crew. Their productions deviate from the glitz and glamour of the ballroom scene to delve deeper toward rave and more aggressive club styles.

quest?onmarc incorporates unconventional uses of hardware and elements of turntablism to ultimately bend sound and vibration to their will. Under the tutelage of Qween Beat and Fade to Mind DJ MikeQ, plus Iconic Amazon Mother Leiomy, quest?onmarc has developed from a devoted dancer into an artist of their own rite.
Since 2017, quest?onmarc has shared three mixtapes on Soundcloud under the umbrella title ?, with ID, II and III as the separate volumes. In an interview with Vice, quest?onmarc disclosed the influence of Freud's concept of the id, deconstructing familiar house and vogue tropes. The project was also about self-discovery - "my goal wasn't to create a body of work but it's like painting: eventually you stand back and realize you've got something going on."
Beyond DJing, quest?onmarc is part of the House of Amazon, which, rather than focusing just on walking balls, is centred around unity and compassion. According to Amazon Mother Leiomy, "I created my house to help my kids grown individually in and out the scene. I wanted to bring back the true aspect of what a house is suppose to be." Under Leiomy's influence, quest?onmarc has grown into their own, with voguing and producing hard-edged club productions influencing one another.