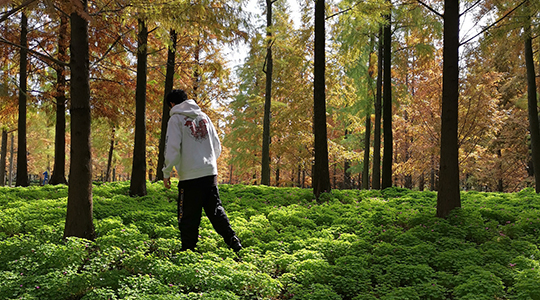 noctilucents is a singer-songwriter and producer based in Shanghai, affiliated with TT (formerly known as Tobago Tracks) and Genome 6.66 Mbp. Through glistening synthesizers and downtempo inspired rhythms, noctilucents conjures introspection during twilight, as demonstrated in single "Run With Me" and a recent eponymous release on Genome.

noctilucents' presence began inauspiciously with sporadic uploads on SoundCloud. Vocal, piano and sparse percussion creates woozy R&B- and folk- tinged bedroom pop from textures reminiscent of Burial and Grouper. He has teamed up with Organ Tapes, now a close ally and collaborator, with "哀" which featured on WORD LIFE, released on TT.
His first mix was commissioned by arts and music periodical Disc Magazine, and folded in various influences from ambient to cloud rap, while mixing in found sound and African club music. Soon after, noctilucents produced the TTM:026 mixtape for TT, followed by "Run With Me" b/w "Do Without You", mixed by DJ Pitch. At the end of 2018, noctilucents released a self-titled EP with Genome 6.66 Mbp, featuring two co-productions with Organ Tapes and a contribution from Belgian ambient producer ssaliva.
According to TT, noctilucents' "productions have a way of shining through the sadness, and are about finding moments of lightness in dark times."