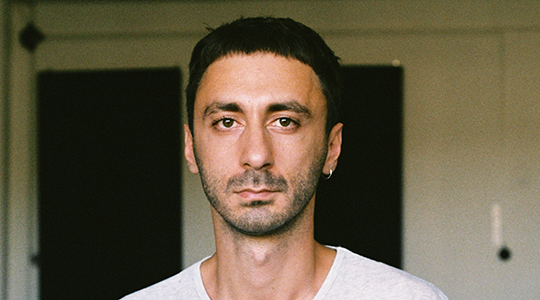 Since starting to explore electronic music as a teenager, Bassiani resident NDRX has ventured across the terrain of ambient, experimental, electro, drum and bass, and, of course, techno.

NDRX has played alongside the likes of Marcel Dettmann, Helena Hauff, and Aleksi Perälä, among others. A key part of Tbilisi's electronic music scene, NDRX has been credited with his ability to foster communal, friendly atmospheres for collaboration and learning. He founded projects such as "Stare at DJ," which assisted the development of the local scene; and "11th Floor," where he teaches an introduction to DJing class. His mixes venture through crisp ambience; minimal, monochrome techno; and even euphoric, upbeat bangers.
Persisting amidst a tumultuous political climate, Bassiani have earned a formidable reputation in the worldwide club scene for their excellent music programming, for uniting a passionate community that strives to counter injust politics, and for creating one of the rare spaces for the LGBTQ community in Georgia. After being shut down by local authorities for politically motivated reasons, the club became the catalyst and center of widespread protests that brought tens of thousands of young people to the streets, and garnered an international solidarity campaign and extensive press coverage that went so far as to positively affect the country's restrictive politics.