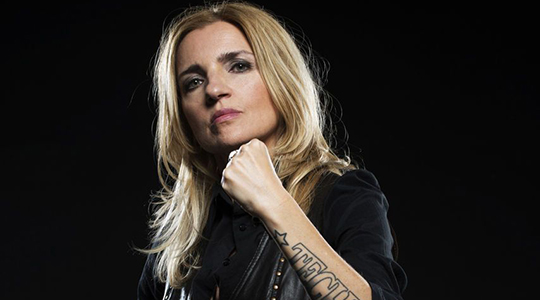 Saskia Slegers, otherwise known as Miss Djax, has deservedly earned the title of 'Acid Queen'. One of European rave culture's most influential DJs of the 90s, Slegers has spent roughly 30 years slamming together techno, acid, and other hard rhythms and radioactive sounds.

Known for placing her hometown of Eindhoven on the electronic music map, Slegers' musical career began in her teens, when she formed a new-wave band known as B-System. She spent years working in record shops, during which she met a large number of promising artists whose music never got released because their sounds weren't "commercial" enough. Thus, Djax Records was founded in 1989. The pioneering label was one of the first European labels to put out techno in the early nineties, and helped the sounds of Chicago and Detroit gain foothold in Europe. Djax-Up-Beats has released music from influential artists such as Luke Slater, Patrick DSP, Felix Da Housecat, and more. In 1992 and 1994, the label was named Best Record Label and Best International Record Label, respectively, by Frontpage Magazine.
As a DJ, Miss Djax attained international acclaim after playing at the notorious MayDay rave in Berlin 1992. She has appeared anywhere from the UK's Bangface Weekender to Berlin's seminal Love Parade, where she even closed the event on two occasions. Her sets are reliably infused with an energy that can also be heard on her own productions. Miss Djax' releases include Raw and Inferno on Djax-Up-Beats, as well as a formidable list of singles and EPs. Slegers undoubtedly is a key player in the history of dance music and rave culture.