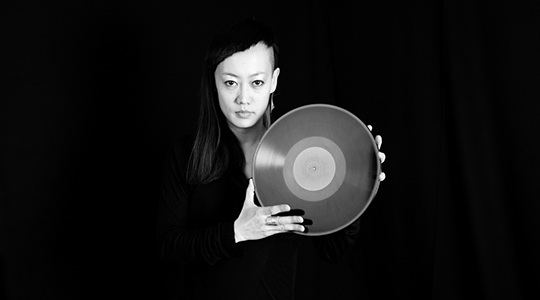 Mieko Suzuki is a tireless Japanese DJ and sound artist. Starting out in the late 90s in Tokyo's house/techno scene, she has been rooted in Berlin since 2007. Her sets span caustic, industrial textures and bass-heavy club-oriented rhythms.
Her sets create tension between the delicate, the raw, and the daring. With an affinity for warm ambience, thick noise, and everything in between, Suzuki's experimental approach draws from and creates connections between a wide array of genres.
While she's experienced as a club DJ, Suzuki also works with more experimental setups in varied contexts, utilising tools such as effects pedals, feedback loops, and scratching to create unconventional textures and expand on the typical DJ setup.
Since 2014, she has appeared regularly at Berlin's A L'ARME! Festival. She has DJ'd internationally, and taken part in many cross-disciplinary collaborations, such as with designer Tatsuro Horikawa, choreographer Meg Stuart, and artist Barbara Raes.
Suzuki can be found every two months at Berlin's OHM for her multi-disciplinary event Kookoo, a collaboration with fellow resident Arno Raffeiner (also known as ARA). Together they have hosted the likes of Morphine's Rabih Beaini, Paul Purgas of Emptyset, and Raster affiliate Robert Lippok.