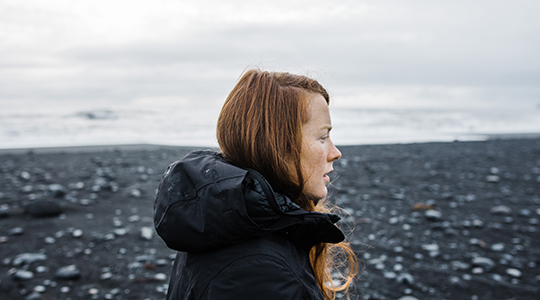 Cellist Lucy Railton released her debut album, Paradise 94, on Modern Love in 2018. Emerging from a long-term engagement with contemporary music, her recent work exists between modern instrumentalism, hard edged electronic composition and expressive musique concrète.

The record continues her investigations into the acoustic and synthesised capacities of her instrument, merging cello with archival recordings that journey through layers of musique concrète, sampled organ, euphoric synths, industrial noise, and speech.
As a cellist and curator, Railton is committed to dismantling hierarchies, performing and programming canonical works alongside those of emerging and lesser-known composers. For more than a decade, Railton has been a dedicated member of London's new music scene, establishing the series Kammer Klang in 2008 and co-founding the London Contemporary Music Festival in 2013, at which works from Catherine Lamb and Philip Corner sat alongside performances from Glenn Branca and Ellen Fullman.
Railton trained at the Royal Academy of Music in London where she is currently a guest lecturer. She has been a resident artist at Elektronmusikstudion (Stockholm) and Dark Ecologies/Sonic Acts. Her expansive and variegated interests have led to countless collaborations and international appearances, most recently with inventor and electronic music pioneer Peter Zinovieff, pianist Kit Downes, producer Beatrice Dillon, and composer Kali Malone. Alongside these collaborations, Railton regularly performs works by composers such as Alvin Lucier, Iannis Xenakis, Morton Feldman, and Pauline Oliveros.