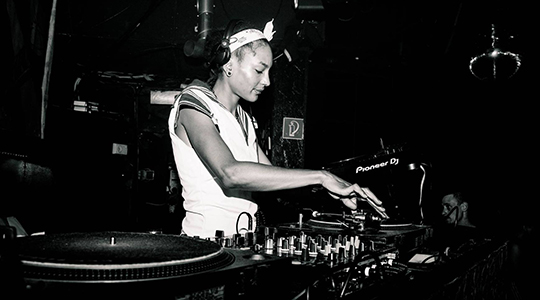 Raised on a straight diet of beats and swag, KILLA is a vinyl-only DJ whose sets bounce through groovy techno, 90s house gems, and contemporary jacking tunes.

KILLA first emerged while hosting nights at gay bars. A key part of Berlin queer, sex-positive collective Lecken, she has DJ'd all over the city, at venues such as Suicide Circus, Kit Kat, and Untertage; and at famed parties including Buttons, Room 4 Resistance, Reef, and Pornceptual.
She has been an active part of the crew behind the famed heavyweight KILLASAN soundsystem since 2014, and regularly curates the electronic floor at SchwuZ for Hot Topic.
Her sets are as diverse as the venues she plays at and the crates she digs in, though KILLA never compromises on the musical integrity of her selection.