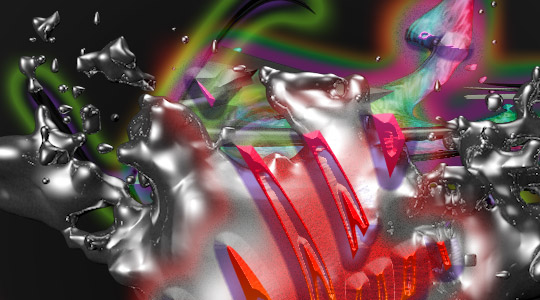 Jacolby Satterwhite is an American multimedia artist who ties together video, 3D animation, printmaking, drawing, and performance.

Central to his inspiration is the legacy of voguing, in particular the work of choreographers William Forsythe and Willi Ninja, whose practices occupy space through dance and the repurposing special objects.
Born and raised in Columbia, South Carolina, Satterwhite's formative years in many ways shaped his practice of tackling issues of race, sexuality, and gender in America in relation to mental illness. Now based in New York, his practice explores escapism and freedom through the Black American lens, and interests in voguing and Afrofuturism. One of Jacolby Satterwhite's key works, Reifying Desire Anthology (2014), turns to his late mother Patricia and her drawings of consumer objects after she was diagnosed with Schizophrenia. As a surreal performance art piece, it breathes new life into his mother's depictions.
Satterwhite is also heavily influenced by pop, dance, and electronica, which regularly soundtracks his video art and performances. Music videos from the early 90s, from artists such as Janet Jackson, Dee-Lite, and Madonna, make cultural reference points, as do the early years of mass-consumed video games and websites. His latest piece, Blessed Avenue (2018), "envisions space as a techno-corporeal network...compris[ing of] a number of floating architectural platforms linked by long braids of dark hair and what might be umbilical cords... at once evoke postindustrial ruins and Matrix-esque constructions." (Frieze)