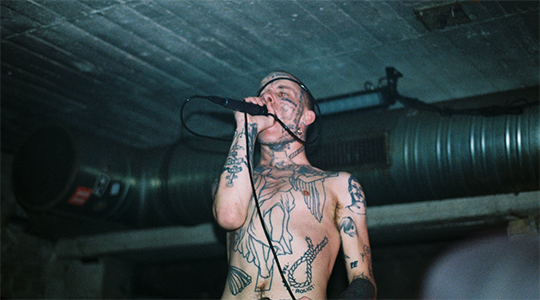 Iron Sight is Danish noise musician Isak Hansen, known for power electronics and harsh noise, as heard on releases via Total Black and Instruments of Discipline.

Notorious as the vocalist for The Empire Line (with Jonas Rönnberg, aka Varg, and Christian Stadsgaard of Damien Dubrovnik), Hansen's sound is a whirlwind of harsh noise, maniacal ramblings, and sonic annihilation.
With Iron Sight, he traverses dystopian futures and biblical eschatology. Caustic mechanical percussion beats against smothering drones; bristling synths descend upon sonic rot. Known for a voice made from barbed wire, Iron Sight emerges from a sonic storm. His record To You Who Broke My Heart examines trauma, bearing pain for dissection. Cinematic spaces are unfolded, as Hansen constructs scaffolding for a descent into rage, obsession, and mania.