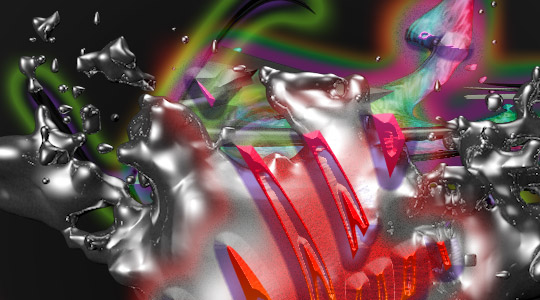 London born and raised producer and rapper Infinite Livez has been making his way through the underground music scene with his brand of bizarre, twisted hip hop since 2004's Bush Meat. His main influences range from free jazz and post-punk to surrealism and afrofuturist psychedelia, and his activities outside of music inspire his freeform approach to production.

Infinite Livez, aka Steven Henry, was born in Bethnal Green and studied at Chelsea Art College, starting the Shadowless Crew while brandishing his one-eyed puppet Barry Convex. 2004's Bush Meat, released on Big Dada, emerged during the time of great interest in UK underground indie and hip hop music. But Henry's vision was a grand departure from that of artists like Roots Manuva and The Streets. Instead, Infinite Livez was less concerned with rough everyday living, and tended towards absurdist production as well as vocal dexterity. According to Pitchfork, "Henry exhibits a broad range and natural sense of showmanship, his voice smoothly tripping between a plosive singsong and an intense growl."
2007 saw Infinite Livez collaborate with Swiss jazz outfit Stade to release Art Brut fe de Yoot, and in the following year, Morgan Freeman's Psychedelic Semen, an enigmatic, tongue in cheek P-funk meets glitch record. A third collaboration with Stade was released in 2009, featuring regular collaborator Joy Frempong, entitled Live At La Guingette. His last album, Warehouse Music, was released on Exotik Pylon in 2011, before Henry embarked on self-releasing numerous EPs and singles online.