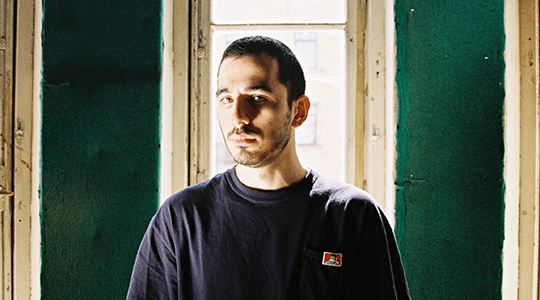 HVL is a DJ and producer based in Tbilisi, Georgia, and part of the Bassiani crew. They will be taking residency at Berghain for the opening night for CTM 2019. Beginning his musical career as part of Okinawa Lifestyle in 2009, HVL went on to become one of the most successful producers in the Georgian dance music scene.

His first EP, Deep Survey, released on Rough House Rosie in 2018, was followed by the Flats EP on Voyager. In 2013, HVL was awarded as an ELECTRONAUTS VI at the award ceremony of music and innovative pop culture. Two years later, he returned to Rough House Rosie with a new release Lucky Star Of High Minded. His last Persona Non Grata EP was released on Linear Movement in 2016, and his release on Bassiani Records—Elegance Within The Chaos—elevated his status beyond the Georgian dance scene to a wider audience.
Persisting amidst a tumultuous political climate, Bassiani have earned a formidable reputation in the worldwide club scene for their excellent music programming, for uniting a passionate community that strives to counter injust politics, and for creating one of the rare spaces for the LGBTQ community in Georgia. After being shut down by local authorities for politically motivated reasons, the club became the catalyst and center of widespread protests that brought tens of thousands of young people to the streets, and garnered an international solidarity campaign and extensive press coverage that went so far as to positively affect the country's restrictive politics.