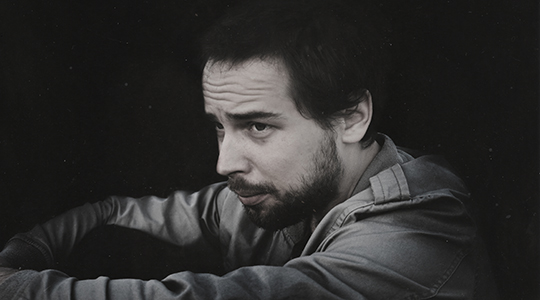 Berlin-based Grischa Lichtenberger is a music producer and visual artist. The Raster affiliate is known for abstracted, distorted video compositions, as well as particular sonics that span ambient, glitch, and techno.
Having grown up near Bielefeld (Eastern Westphalia, Germany), his interests in music developed amidst a sparse landscape that Lichtenberger considers not only to be picturesque, but also as a document of the area's history.
Lichtenberger's aggressive sound design contrasts with his emotional, expressive use of musical structure. Instinct shapes his approach to arrangement, as he sculpts sounds over time. The artist funnels his work into introspective dancefloor moods and intimate listening situations, ultimately producing work that traverses energetic, club-drifting beats, as well as meandering, melancholy melodies. His approach to working with technology is not so much clinical, but rather vulnerable, treating it as a tool with which to honestly index failures and errors.
Lichtenberger's EP ~treibgut emerged as part of Raster-Noton's unun series, which was followed by his debut album, and iv (inertia) in 2012. He has performed live A/V sets internationally, and realised a number of commissions.