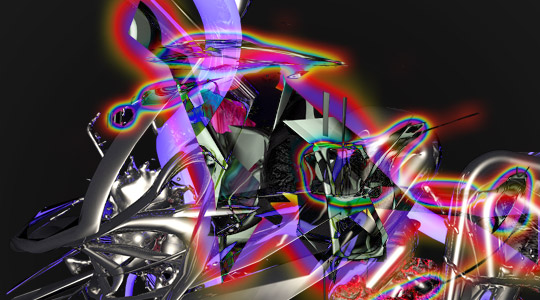 Dorine van Meel is an artist based between Berlin and Amsterdam, whose practice manifests in video installations, performances, collaborative projects, and publications. After graduating from Goldsmiths College in 2014, she became the fourth recipient of the Nina Stewart Artist Residency at the South London Gallery.

Selected solo exhibitions include: Phoenix's Last Song at Hotel Maria Kapel in Hoorn (2019), Beyond the Nation State I Want to Dream at Decad in Berlin (2018), Disobedient Children at Kunstraum in London (2015), and Between the Dog and the Wolf at the South London Gallery (2015). On Disobedient Children, arts magazine AQNB responded: "Van Meel's writing works its way between sculpture, installation and moving image. Focusing on architectural elements, screens hang in different angles and projections seep away from their original frame. Digitally manipulated visuals create abstract landscapes and scenes connected by 'chapters.'"
Van Meel's interest in discursive practices, feminist methodologies, and self-organised forms of collaborations is reflected within the projects she initiates. These include A Farewell to progress at KW in Berlin and the South London Gallery (2017–2018), The Southern Summer School at BAK in Utrecht together with Nelmarie du Preez (2017), and (together with Rianna Jade Parker) Gentle Dust at Jupiter Woods in London and the Berlin Biennale X (2016–2018).
She teaches theory and research at the Rietveld Academie in Amsterdam and is the co-director of "Decolonial Futures" at the Sandberg Instituut / Rietveld Academie together with Simangaliso Sibiya (Funda Community College, Soweto).