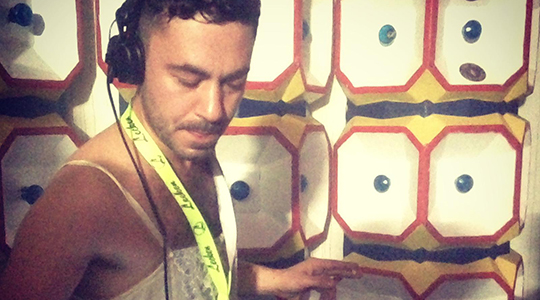 Carmen 16 is a member of Berlin's queer, sex-positive, femme-forward collective Lecken. A DJ who loves to dance, his club sensibilities lean on 4-to-the-floor techno, but can veer off in any musical direction.

Always groovy, Carmen 16's sets can be relied on to be carefully selected. They maintain a sense of cohesion, despite his active disregard for musical era or genre, and consistently exhibit a penchant for intertextuality.
Carmen 16 has played all over Berlin, for parties such as Hot Topic, Queeerdos, Power Play, and, of course, Lecken.