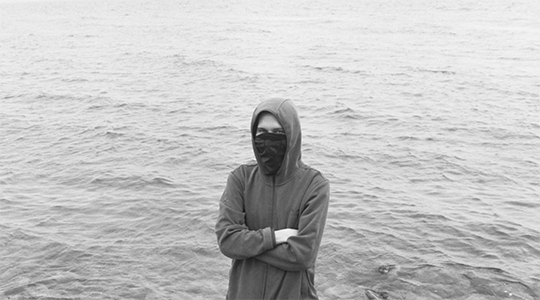 Buttechno is Pavel Milyakov, a young music producer from Moscow's suburban Orekhovo-Borisovo district and one of the leading voices in the local rising underground scene. He is one of the founders of Johns' Kingdom, a label and self-described "group of pretty unknown artists" from the Russian dancefloor avant-garde advocating anonymity ("untitled united") and an anti-ego approach to music as fundamental principles of creativity.
Milyakov makes spacious, dystopian, and wonky reflections on techno that mirror the expansive barrenness and desolation of his highrise-dominated environs. Despite keeping a relatively low profile, Buttechno still manages to attract significant positive attention, whether providing "spastic electronics and fireball ballistics" in one of the local Boiler Room event or creating soundtracks for European fashion shows. He has close ties to the area's design and fashion scenes, and his own artwork fleshes out a singular aesthetic.
Milyakov's debut album SPORT, released on Johns' Kingdom, followed a pair of 12" singles and was produced for hyped Russian fashion designer Gosha Rubchinsky's AW15 runway show. In its tracks, the appearance of rhythmic cells ranging from strict to rubbery lend direction, for occasional stints, to the blue, ruminating, and post-apocalyptic voids that are constant throughout.

For CTM 2019, Buttechno plays live following the release of his ambient album La Maison De La Mort (as Pavel Milyakov) and ahead of his debut on Anthony Naples' Incienso label.