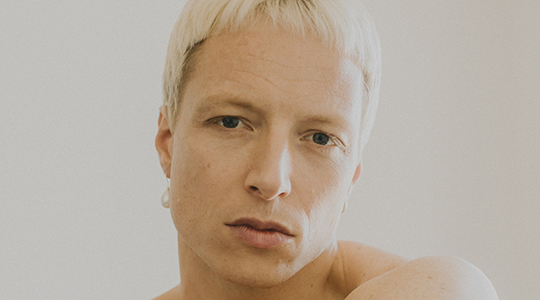 Bendik Giske is a queer artist and saxophonist who utilises physicality, vulnerability, and endurance to solder together jazz and club music with mesmerising performance. Giske takes the building blocks of electronic music and plays it live – without layering or looping – to the best of his ability, allowing human vulnerabilities to emerge.

In anticipation of his forthcoming record Surrender on Smalltown Supersound Records, Giske released Adjust in October 2018. Featuring remixes by Total Freedom, Lotic, Rezzett, and Deathprod, the release demonstrates Giske's ability to bridge the cerebral with the bodily, creating seamless rhythms through long arpeggiated passages and circular breathing. According to Resident Advisor: "Giske's music has [a] rarefied air but it's more intense, looping deliriously as if he had infinite lung capacity. If you didn't know better, you might assume it was a techno track's endless loops."
Surrender, to be released just in time for CTM Festival, will take listeners on a true journey through the euphoria and wanderlust of nights spent in Berlin's nightlife – using little more than his saxophone and a number of well-placed microphones. Aside from making his own solo records, Giske has also made soundtracks and compositions for theatre and contemporary dance performances.