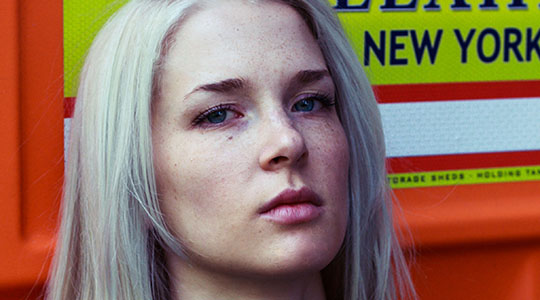 Ani Klang is an experimental club music producer, DJ, and visual artist. Hailing from New York but now based in Berlin, she crafts heavy, hard-hitting sounds, as heard on her debut EP Worst of All Time on Infinite Machine, and Rapacious on Knightwerk.

A graduate of the prestigious Clive Davis Institute of Recorded Music, Klang's productions weave together relentless kick drums with intricate sound design. Her fiercely energetic club tracks are infused with avant-garde sonics, hammering percussion, and bursts of demonic, distorted samples from around the globe. Ani Klang's music aims to invigorate, innovate, and infuriate the blossoming genre of experimental club music.
As a DJ, Klang can be relied on to bring the hardest sounds to the dancefloor. Her fast-paced, genre-bending, high-octane mixes have earned her recognition from FACT.
She has remixed anyone from Bio Future Laboratory's Tropical Interface to Suicide's Alan Vega, and has played alongside the likes of Duran Duran Duran, Dis Fig, and Why Be.