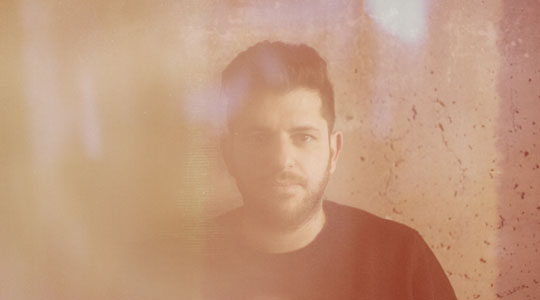 Moscoman is among the new crop of promising talent from Tel Aviv's burgeoning electronic music underground. With Delfonic, he runs Disco Halal, a label for fresh takes on dance music from the Middle East.

Chen Moscovic came up through the ranks of DJ school in Tel Aviv, graduating from adept student to instructor and becoming a known quantity in the Israeli capital with his mix of techno, new wave, and house. He's since moved to Berlin, and in 2013, he delivered his eponymous first EP on Parisian imprint I'm a Cliché. "Moscoman's production chops show that he obviously understands how to craft encompassing, almost suffocating atmospheres that are equally fit for disquieting the mind and animating the body," Juno Plus wrote in a review.
Moscovic followed that release with a spate of 12-inches for I'm a Cliché, ESP Institute, and Renate Schallplatten, the label affiliated with Berlin club Salon der Wilde Renate. His latest project is Disco Halal, a label he runs with OYE Record's Delfonic that aims to showcase "lost musical curiosities from his own culture [and to] re-sculpt them for a modern dance floor." So far, the label has collected originals and edits from artists like Acid Arab, Memhet Aslan, Naduve, Kaan Duzarat, and fellow Tel Aviv natives Autarkic and Red Axes. Moscovic also has a collaborative EP with Red Axes in the works, and his debut album is due to arrive via ESP Institute in spring 2016.