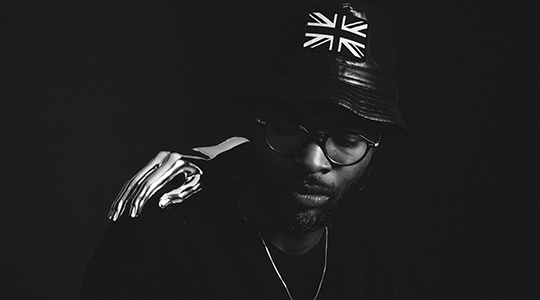 Actress is the pseudonym of British musician and producer Darren J. Cunningham. His shadowy, unpredictable music draws loosely on 2-step garage, bass-heavy sounds, and London's rave heritage. For CTM 2019, Actress will explore the creative and social potentials of machine learning and artificial intelligence with a two-night world premiere performance with AI Young Paint.
Over the course of 2018, the AI-based character has spent time programming and arranging Cunningham's sonic palette, learning not only how to react to his work, but also to take the lead with the occasional solo. A life-size projection of Young Paint working in a virtual studio parallels Cunningham's performance on stage, visualising their collaboration.
The duo released a mini-album in October via Werk__Ltd. (a new collaborative label between The Vinyl Factory and Actress), which delivers a sneak peak of these improvisational ventures. The result is a fluid and constantly evolving version of Actress' shadowy, UK bass-inspired experimentations, drifting into uncanny and unpredictable traits found in the producer's 15 year oeuvre.
Melding early 80s R&B and funk, techno, art
rock, house, and noise, Cunningham debuted in 2004 with the 12" No Tricks on his own Werkdiscs label. In 2008, Cunningham produced Hazyville, which was followed by the conceptual trilogy of Splazsh (2010), R.I.P. (2012), and Ghettoville, (2014). Following speculations of Cunningham's retirement, fuelled by a cryptic epilogue accompanying Ghettoville, AZD was released in 2017, displaying a reinvigorated approach and exploring the boundaries of club music and avant-garde composition. In 2018 Cunningham collaborated with the London Symphony Orchestra to release LAGEOS, a 5 track EP in which sonic textures of electronic and acoustic instrumentation sought to mimic through live interplay.