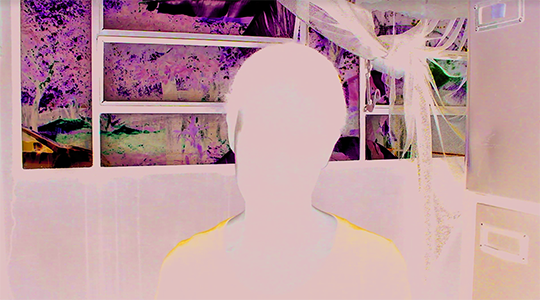 3-channel video installation, 2014 – 2019. With music by Nick McCarthy & Sebastian Kellig; video editing by María Inés Arrillaga & Agustina Willat; sound post-production by Daniel Yafalián; and subtitles by Martin Craciun & Taïca Replansky.
"Estar igual que el resto / To be like the others" is the result of a series of conversations with people in different cities around the world who were born blind. In a society perpetually concerned about the implications of contemporary life's "hyper-visuality," this work explores how identities are constructed when images are absent, with a particular focus on sexual and gender identities. What do stereotypes of beauty and appearance mean for people who were never able to see? How can experiences lived by those born blind inform our understanding of how culture impacts the becoming of our bodies?
Pau Delgado Iglesias is a visual artist and teacher who holds an MA in Culture Industry from Goldsmiths, University of London, and a diploma in Gender and Public Policies at Universidad de la República (UdelaR, Uruguay). She is currently a professor at the National School of Fine Arts (UdelaR) and at the Faculty of Culture of Universidad CLAEH, in Uruguay.