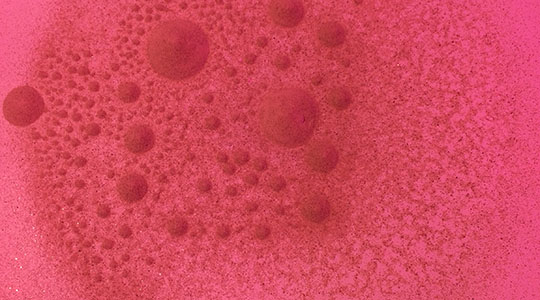 Kinetic sound sculpture, 2020.
Vibrations of various frequencies set silica sand in motion. This phenomenon was first recorded by Ernst Florenz Friedrich Chladni, who didactically described and visualised certain frequencies in his 1787 paper, "Discoveries about the Theory of Sound." In contrast, Anke Eckardt examines floating states on the basis of interference created by the continuous superimposition of two varying frequencies. She focuses on displacement and fragile states of equilibrium that can only be maintained for a limited time. The work is supplemented by a booklet in which pop theories are juxtaposed with scientific theses. Friction emerges from the gap between them.
Anke Eckardt is a sound and media artist living in Cologne. Her work includes cross-media installations, teaching, and research. She is professor for sound at the Academy of Media Arts Cologne and deputy professor for sound art at the University of Music Mainz.