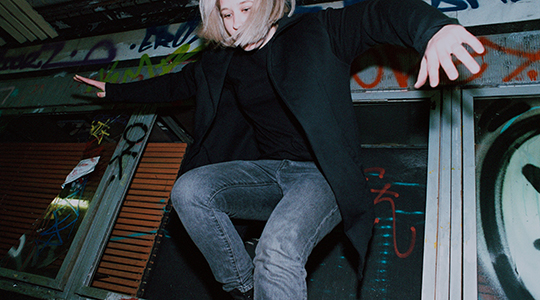 Since debuting with acclaimed LP Untune in 2014, Zamilska has earned herself a formidable reputation in techno and beyond. The Polish industrial artist is known for juggling winding rhythms over stuttering, caustic kicks. In her live sets and productions, raw noise meets delicate melodies, haunting choirs, and monstrous bass.
Once a drummer and skater who was into Behemoth and Gorgoroth, Zamilska's musical path veered off track after she first heard Björk's "Hunter." Over time, she began to learn and borrow from diverse sounds and cultures from around the world, in a musical effort to combat cultural close-mindedness and intolerance in Poland.
Her self-released debut made The Quietus' Best of 2014 list at #12. Since, Her club ascent has seen her play alongside the likes of OAKE, Perc, and Rrose, and remix Gazelle Twin and Paula Temple.
Most recently, Zamilska shared her third album, Uncovered, which evidences Zamilska's distinctive "techno-not-techno mix of brittle, kinetic beats and swirling, jarring noise that definitely had the feel of being 'industrial' but wasn't bogged by needless sludgy distortion or gurning histrionics." (The Quietus)