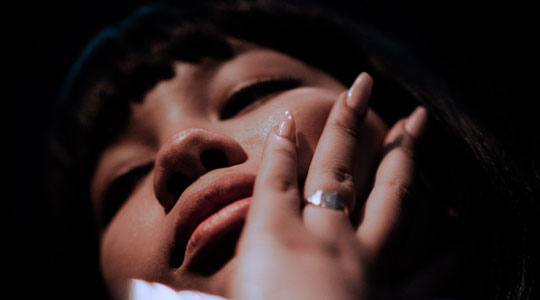 London-based Shygirl is a DJ, vocalist, and frequent collaborator of Sega Bodega and coucou chloe.
She features on Lyzza's EP Powerplay with "Take the L", as well as Sega Bodega's Ess B EP with "CC" – Bodega's track is described as "a grim, propulsive beat layered under Shygirl, who shifts between deadpan vocals and hypnotically looped coughs. It's as minimal as it is massive" (FACT).
Shygirl is perhaps best known for the Bodega-produced single "Want More", which was followed by "MSRYNVR" on NUXXE. The past year has seen her make appearances at Berlin's Säule and London's Rye Wax, among others. She has appeared on Berlin Community Radio's Call Dibs alongside Hunni'd Jaws, as well as on Radar Radio with Soda Plains.