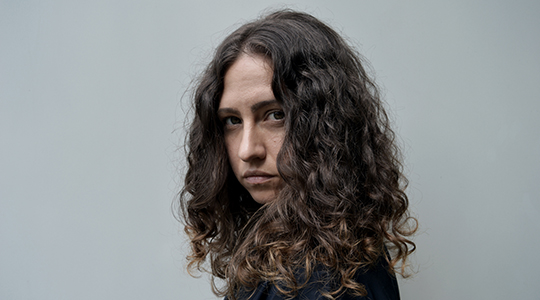 The Allegorist is the alias used by artist Anna Jordan for her musical output. A producer, composer, visual artist, painter, and sound designer, her multi-perspective work combines media, genres, and styles via a transdisciplinary approach.
With the concept of diverse unity in mind, The Allegorist sings in the fictional and majestic Mondoneoh language, aiming to connect nations and cultures. She released her debut album, Botanical Utopia, in 2016 via Greek label Kraak Records.
In 2017, Jordan began working on music and video production, resulting in her second album, Hybrid Dimension I. A narrative audiovisual album, it comprises still and moving image and a short storybook. This first part of the Hybrid Dimension trilogy was released in 2018 via Detroit Underground. The music video for "Humandroid Lovers" was selected by the Hong Kong Arthouse Film Festival and was screened at the Hong Kong Arts Centre in June 2018, as well as by the Brussels Independent Film Festival. The video for "Falling Astronaut" was selected by the Berlin Sci-fi Filmfest and screened at the Babylon Cinema in Berlin.
An alumnus of Amplify Berlin, Anna Jordan was an artist in residence in January 2019 under the mentorship of Robert Lippok.