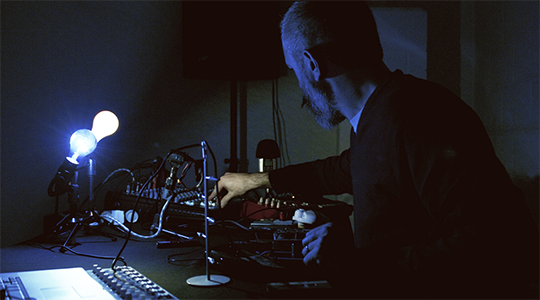 Richard Garet works with sound and visual arts. His materials emerge from ontological investigations into background noise, and the decadence and decay of technological utilities. Garet seeks to invert the normative function of background noise from unconscious status to active presence.
The images and objects in his work stem from processes and experimentations applied to both outmoded and current technological media that emulate situations that translate material source into abstractions.
His works embrace the objectification of the ordinary, repurposed technologies, transposition, articulation of space, nuances of perception, and extended techniques applied to time-based practice. Such creations, both conceptual in origin and experimental, embody contemporary life as a filtered experience. Garet emphasises two notions from this experience that inform his work: debris from constant cultural bombardment and the experience of commodification, both being considered by Garet to be sensory overload.
Garet finds further inspiration from observing isolated situations of everyday life and from interactions with found materials that explore further possibilities of automation, discarded utility, function-and-defunctionalization, commodity, and environment.