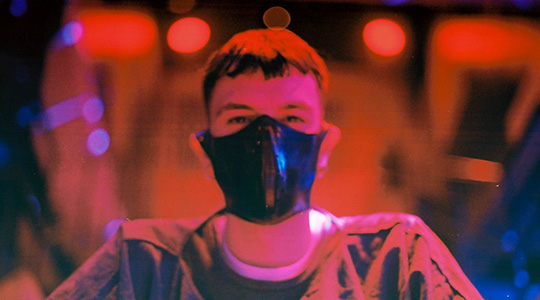 Pedro Marum is an artist, curator, and DJ based in Berlin. In his practice he explores the relationship between digital technologies and gender, queer, and feminist politics, focusing in particular on cybernetics, surveillance and capture technologies, and club culture.
In 2010, he founded the Rabbit Hole collective, a cultural association that very quickly left a mark on the Portuguese capital by showcasing disruptive artistic production in the fields of performance, installation, DJing, concerts, and other disciplines.
In 2016, Marum joined elements of the Rabbit Hole and Rádio Quântica crews to create what would become one of Lisbon's most talked about parties in recent years: mina. The party was conceived to be a queer, feminist, and sex-positive techno gathering that nourishes the values and spirit of a rave. In 2017, together with BLEID, they initiate suspension, an offspring of mina and an alternative platform aiming to promote collectives and artists. It is also soon to become a label.
In Berlin, while working as a guest curator at SPEKTRUM, he initiated the experimental platform XenoEntities Network, collaborating with various museums, galleries, and art spaces internationally.