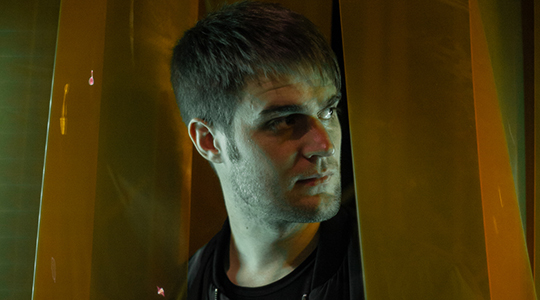 Berlin-based audio-visual artist and producer Max Dahlhaus weaves emotional yet abstract stories; his work balances repetition, detail, opulence, and minimalism.
In 2018, he shared the well-received Blakc Otu on New York Haunted. He then directed his attention to live projects in 2019, beginning the year by working together with Born in Flamez as part of the Amplify Berlin project. Dahlhaus went on to create a deliberately minimalist yet mesmerising light show for his newest album, Atari Overdrive (Hyperboloid Records), which he took on tour through Estonia and Russia.
While his recent sound experiments lean on tech noir, his practice ultimately draws on many varying scenes and schools. At CTM 2020, he premieres a new live A/V show.