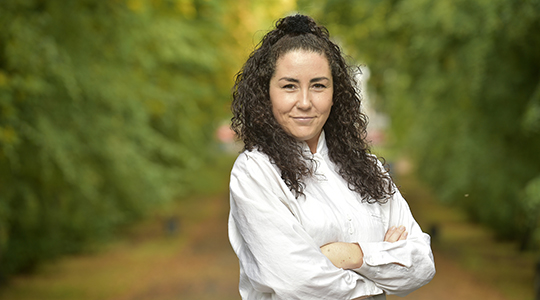 Glaswegian born, Berlin based environment and music industry professional Eilidh McLaughlin has over 10 years experience working in the sustainability sector, primarily within engagement, behaviour change, and project management.
McLaughlin is a co-founder of Clean Scene, a carbon offsetting project for musicians in the dance music community, and is currently in the process of setting up her own consultancy—Creative-Sustainability—working specifically with creative individuals and organisations to empower them in the fight against climate breakdown. She also works at POLY Artists heading up their finance and logistics department, and leads on their environmental strategy.
McLaughlin has an Honours degree from the University of Glasgow and Masters from the University of Strathclyde in Environmental & Sustainability Studies. Since 2011 she has been working in the environmental sector in Scotland, including at the Glasgow School of Art, where she developed and implemented an innovative, award winning sustainability engagement project exploring how students could tackle climate change via creative thinking in their artistic practice.
Prior to POLY she was based at Locavore—Scotland's first social enterprise organic grocery store, which exists to help build a more sustainable local food system. As Zero Waste Coordinator she provided invaluable support and expertise alongside running the events and educational programme.