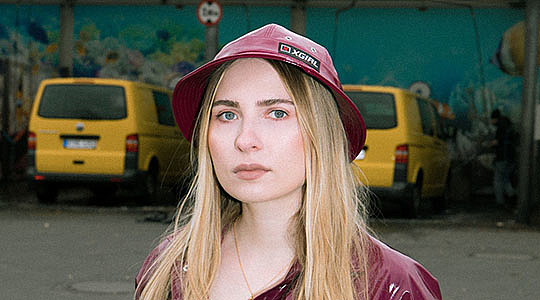 Bad Juju is a Polish born, Berlin based visual artist, art director, and VJ. She is an active member of the collective No Shade—a club night series and DJ and VJ training program for female, trans, and non-binary DJs based in Berlin, striving for diversity and inclusion in the music industry.
For the collective's club nights, she creates custom live visuals, most recently for a NO SHADE showcase in the renowned C/O Berlin, as part of their exhibition No Photos on the Dancefloor. Her eerie and colorful visual universe is a place where organic 3D and bold shapes are transformed into layered audio-reactive structures. She draws inspiration from video games aesthetics, software possibilities, virtual reality, and cartoons.
Bad Juju has created a custom projection piece for Lunchmeat Festival and a video album released on Mute Records for NONPAREILS (together with Katerina Blahutova). Having branched out into VR, she acted as the art director of Corpus Misty, a sensual virtual reality experience showcased at SXSW and partially funded by Sundance. Since beginning to VJ, she has worked with Dinamarca, MECHATOK, DJ Haram, and Taliwhoah, among many others.