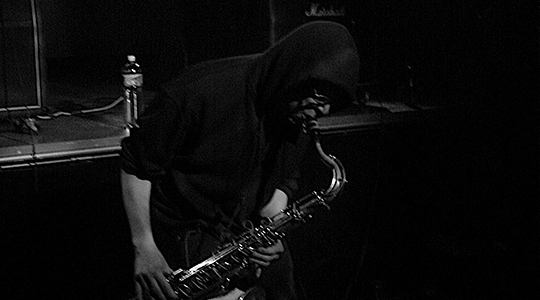 Antoine Chessex is a Swiss composer, saxophonist, sound artist, and researcher whose works span compositions for ensembles, solo performances, sound installations, and transdisciplinary research. His works have over the years crossed boundaries between noise, modern composition, and improvisation defining an atypical path towards sonic imagination.
Chessex has been recording and releasing new music for nearly twenty years, with his first solo record, No, coming out in 2004 on Imvated. His compositions are inspired by mathematics and physical spaces, characterised by textural density and microtonal tensions, which often result in sound-masses exploring physical dimensions. As a researcher, he addresses issues around noise, auditory perception, sonic imagination, marginal artistic practices, politics of sound, and possible articulations of sound and philosophy within the sound studies context. Recent publications include Unfolding the Margins (éditions du désordre, 2017), Thinking A Sonic World (ZHdK, 2017), and others.
His live performances are characterised by textural density and microtonal tensions, which allow him to explore the physical dimensions of spaces. Chessex presents his works worldwide and has collaborated extensively with Zbigniew Karkowski, Valerio Tricoli, Apartment House, and Jérôme Noetinger, among others. He is a founding member of the noise band Monno.