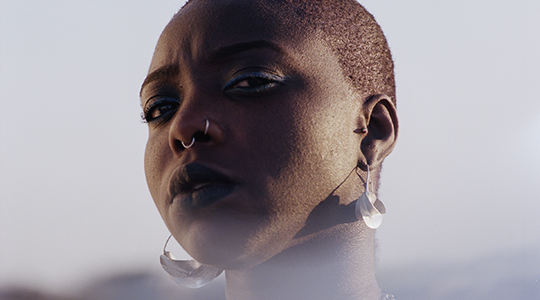 Akua is a Brooklyn-based DJ and part of the Discwoman collective. The Ghanaian American DJ has cultivated a boundary pushing sound that reflects her passion for research and recontextualisation, infusing old-school tracks and techniques with a vision for the dancefloors of the future.
Raised in Los Angeles and based in Brooklyn since 2015, Akua has quickly established herself as a singular force in the thriving NYC scene through organising parties and regularly gracing the decks at Bossa Nova Civic Club and Nowadays. She's taken her sound to packed dance floors in key cities across North America, and in 2019 she presented her hyper-charged selections to European crowds with debuts at Boiler Room, Säule, and De School.
Hypnotic, intuitive, and unyielding, Akua channels a dynamic approach to the craft that fuses a sense of playful confrontation and high-octane rhythm-shifting, giving her sets a sense of conceptual rigour and undeniable energy. Expect to be engulfed by acid drenched basslines, razorsharp snares and evolving percussion, all conjuring the spirit of the 90's underground tradition and the scattershot works of today's left-field producers.
Pulling from a deep appreciation of the more freakish strains of techno both past and present, Akua's finesse for blending machine funk frequencies reflects a tireless study of the medium and a reinvention of its frameworks through modern means.