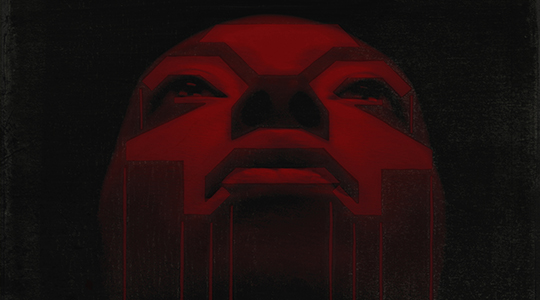 Afrodeutsche is a British born Ghanaian-Russian-German composer, producer, and DJ based in Manchester. Her productions cross a wide range of styles including classical solo piano, techno, house, and electro.
Known for meticulous live sets and intricate productions, Afrodeutsche has risen rapidly. After playing her first live show warming up for techno titan Carl Craig in 2016 in Ibiza for Cosmic Pineapple, she has also featured on line-ups alongside electronic music royalty, such as Dopplereffekt and Aphex Twin.
Afrodeutsche's DJ style is a selection of Drexciyan delights mixed with tough UK techno mainstays such as Claro Intelecto and Randomer. She holds a monthly radio show on the reputable NTS, where she plays a range from dark electro to breaks and jacking house.
In 2018, Afrodeutche released her debut album Break Before Make on the notorious Skam records, making clear her abilities as a producer that could both look towards the future while holding together classic sound palettes. The record draws on a wide range of influences, from funk to 90s UK electronica, complete with a heavy Detroit techno influence. This was followed by an inaugural EP on Eclair Fifi's label River Rapid titled rr001, which was lauded as "hypnotic, full-bodied hardware traction." (Boomkat)
Afrodeutche's production and DJing process embody a strong sense of empathy, exploring how different genres meet and alludes to the same emotions through different languages. The same could be said for how different the atmospheres are between her frenetic DJ sets and her more considered live performances. For CTM 2020, she premieres a new live A/V show titled "Amt der Seele," created in collaboration with Bhatoptics.
---
Afrodeutsche is supported by SHAPE, which is cofunded by the Creative Europe programme of the European Union.